---

Older Activity

---

9972908 width="100%" style="width: 100%" |- | NTSC/PAL - Default Settings |...

0 replies | 2 view(s)

Wow way to up your score from last February. Your control when your on the Watermelon is so smooth. I had such a hard time believing that someone...

1 replies | 41 view(s)

I'm rejecting this submission. You changed a default setting that affects your score. It gives you an unfair advantage over the other players that...

13 replies | 260 view(s)

We are not attacking you. This is all about upholding what I believe to be a rule that should be enforced. Had I seen and voted on all TGSAP...

13 replies | 260 view(s)

Lol... I apologize for the swearing ... But that dragon....... he was "unkind" to my knight a couple of times. And the computer as well. ...

3 replies | 81 view(s)

In this version of bowling you have to figure out the combination of lane slickness, ball weight, where to release the shadow ball, and what spin to...

6 replies | 82 view(s)

youre right.... ridiculous for the score to be white on light grey.

6 replies | 82 view(s)

Nice and easy Greg, well done. Now on to game 2. Hope you had as much fun and enjoyment out of this game as I did.

4 replies | 79 view(s)

for me the 8 lb is in my combination. I've seen other players find their own combination that worlds for them. This match makes it look easy to...

6 replies | 82 view(s)

I got rude messages from this person before I project it's Patrick, Melissa, Cat, Mel Pardise, or one of his sidekicks like Rachel or a freaks...

29 replies | 670 view(s)

Accepted. Congratulations on your perfect 300! And thanks for zooming in on the score; why they chose white for the score sheet is beyond me.

6 replies | 82 view(s)

Worse thing is... All those vids, all those words... Has REALLY been on my mind lately to start being briefer w/ everything. Dunno what happened....

6 replies | 89 view(s)

Just because of the number of video on the submission.

6 replies | 89 view(s)

I appreciate your candor and taking the time to provide insight.

13 replies | 260 view(s)

Def confusing/overload. Since it was an arbitrary shutdown, no way to lose points situation anyway, I shouldn't have cluttered it with all this....

6 replies | 89 view(s)

Great blowout, man.....accepted!

2 replies | 67 view(s)

Let's look at the scores on this track without the notion about non stated rules just for a moment. Does anyone think the scores were done using...

13 replies | 260 view(s)

Almighty Dreadlock has such a distaste for TG yet he has put in countless hours adjudicating thousands of score submissions and founding new score...

13 replies | 260 view(s)

9971032 width="100%" style="width: 100%" |- | Mountain Course (Fastest Race - Normal Racer)...

1 replies | 23 view(s)

I'm looking for proof on this statement but it would help if you told us who made it clear that precedent before TGSAP holds little value. I can...

13 replies | 260 view(s)

"F YOU, OH YOU F-ER!" **s o'plenty. Awesome. :teapot: Accepted!

3 replies | 81 view(s)

It was one of the last systems that I acquired but it is a must for a gamer collection. It was pretty advanced at the time with the 3-D glasses,...

3 replies | 92 view(s)

That's funny, it's just me driving I guess. The controls are quite good but it's what you select in the car settings that determines the control and...

2 replies | 52 view(s)

Wasn't expecting that roach to shoot out like a machine gun.

4 replies | 54 view(s)

width="100%" style="width: 100%" |- | PAL - San Francisco Rush 2049 - Single Race - Haight - Forward Track ...

0 replies | 33 view(s)

9969782 width="100%" style="width: 100%" |- | PAL - San Francisco Rush 2049 - Single Race -...

0 replies | 38 view(s)

9969764 width="100%" style="width: 100%" |- | Points | |-...

4 replies | 54 view(s)

9969455 width="100%" style="width: 100%" |- | Points | |-...

2 replies | 60 view(s)

9969416 width="100%" style="width: 100%" |- | Points | |-...

5 replies | 90 view(s)

I used the stopwatch on my phone at recorded a time of 26.55 seconds. Factoring in the human element of starting the clock just after your first...

4 replies | 79 view(s)
More Activity
No More Results
No Recent Activity
About Rogerpoco
Basic Information
Age

42
About Rogerpoco
Biography:

I'm kinda like a crow chasing after sparklies. Every day I wake up amazed that the sky is blue.
Location:

Mountain City,Tennessee
Interests:

I collect and breed Tarantulas,mostly Avicularia,Pink-Toes. Musician,every instrument,every style.
Occupation:

LPN
Twin Galaxies Live Feed:

On
Full Name:

Roger Edwin Blair 111
Signature
Droplets of Yes and No...
In an Ocean of Maybe...
Statistics
Total Posts
Total Posts

817
Posts Per Day

3.20
General Information
Last Activity

Today

06:55 AM
Join Date

08-11-2016

Roger Edwin Blair 111 - Number of Rankings: 51
Platform
Game
Version
Variation
Scores/Time
Rank
Night Driver
1978
NTSC - Game 1, Difficulty A
81
1
view leader board
Skiing
1980
NTSC - Game 01, Difficulty BB [Fastest Time]
32.72
1
view leader board
Street Racer
1978
NTSC - Game 01, Difficulty B
99
1
view leader board
NTSC - Game 07, Difficulty B
99
1
view leader board
NTSC - Game 21, Difficulty B
99
1
view leader board
NTSC - Game 22, Difficulty B
99
1
view leader board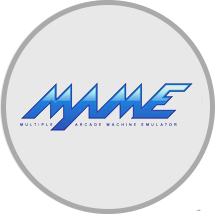 Angler Dangler (Cassette)
Points
55,400
1
view leader board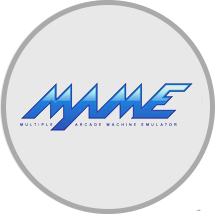 Astro Fantasia (Cassette)
Points
14,080
1
view leader board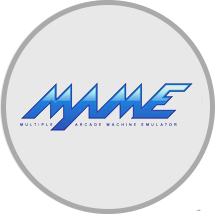 Burger Time [Data East Set 1]
Points
7,837,750
1
view leader board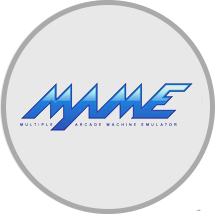 Flying Ball [Cassette]
Points
104,750
1
view leader board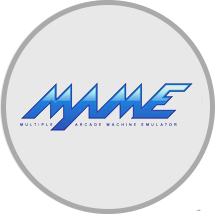 Kamikaze Cabbie
Points
65,940
1
view leader board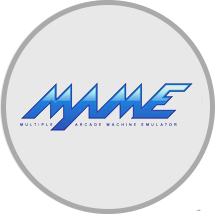 Manhattan (Cassette)
Points
16,850
1
view leader board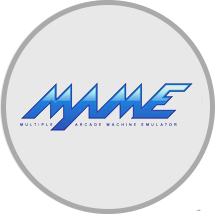 Mission-X [Cassette]
Points
24,240
1
view leader board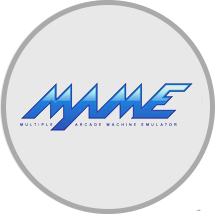 Night Star [Cassette, set 1]
Points
97,250
1
view leader board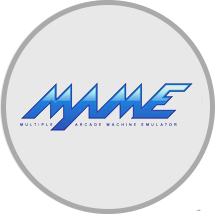 Rootin' Tootin' / La-Pa-Pa [Cassette]
Points
66,620
1
view leader board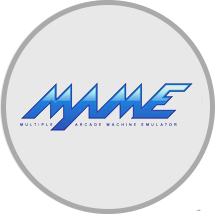 Skater (cassette)
Points
111,500
1
view leader board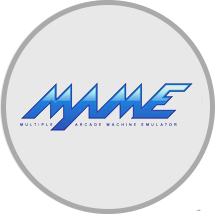 Tornado [Cassette]
Points
32,600
1
view leader board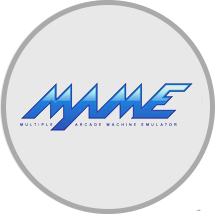 Treasure Island [Cassette, set 1]
Points
34,676
1
view leader board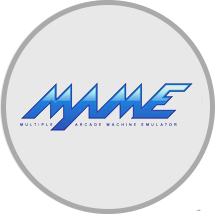 Twin Cobra II [Ver 2.10 1995/11/30]
Points [Two Player Team]
6,316,370
1
view leader board
Bedlam
NTSC/PAL - Game 1
40,675
1
view leader board
Berzerk
1980
NTSC/PAL - Points
10,680
1
view leader board
Blitz
1998
NTSC/PAL - Game 1 - Biggest Blowout
42
1
view leader board
Heads-Up
NTSC/PAL - Game 1 - Biggest Blowout
2
1
view leader board
Hex
NTSC/Pal
600
1
view leader board
Hyperchase
NTSC/PAL - Game 1 - Fastest Completion
108.70000
1
view leader board
Pitcher's Duel
NTSC/PAL - Game 1 - Biggest Blowout
2
1
view leader board
Pole Position
1983
NTSC/PAL - Points
77,400
1
view leader board
Pong
NTSC/PAL - 1 Life Only
3
1
view leader board
Rounders
Highest points accumulated
295
1
view leader board
Solar Quest
NTSC/PAL - Points
182,250
1
view leader board
Recent Entries
04-13-2017 at 08:33 AM
Literally, not some mushy "I love you guys, you are my friends, and I'm a Complete Person now", haha, I mean my newfound Atari Skills just kept me and my Wife from dying on the interstate.

Big blue 75(?) gallon drum falls off a truck, 50 yards in front of us. was rolling in the left lane,
datagod
thanked for this post
redelf
,
Desidious
,
Rudy J. Ferretti
,
JasonV91
,
MyOwnWorstEnemy
and
3 others
liked this post